WEDDING CONGRATULATIONS - SUZANNE HAWKES & DR. RICHARD FIELDS
ANNOUNCEMENT - The IKKF is pleased to announce that two of our members, Dr. Richard Fields and Mrs. Suzanne (Sue) Hawkes are scheduled to be wed on August 9, 2014 at the United Methodist Church in Granville, Tennessee. Mrs. Hawkes, is the Founder / Director of the United States Association of Martial Artists (USAMA). She was the wife and student of the late Hanshi James Hawkes, Co-Founder of the United States Karate Alliance (USKA). She holds ranks of Kyoshi, 7th Dan Shorin-ryu Karate and Renshi, 4th Dan in Okinawa Kenpo Kobudo. Dr. Fields is a student of Hanshi Tom Pisut and he holds ranks of 8th Dan in Shorei-Goju Ryu Karate. Both individuals are members of the IKKF. All members of the IKKF Family extend our heartfelt congratulations to these two great individuals and we wish them all of the best for a long and happy future together.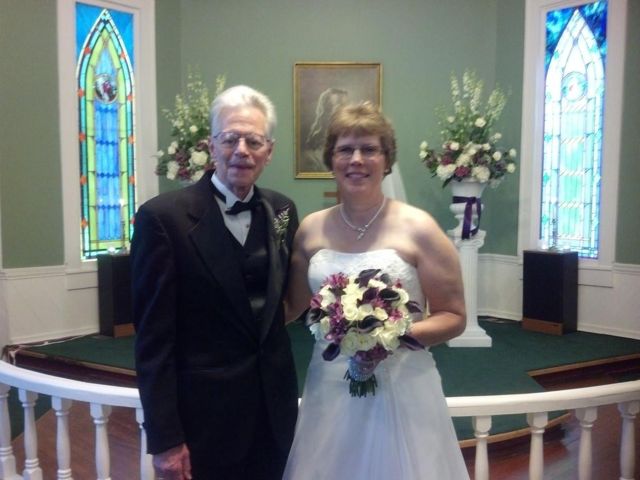 The new Dr. Richard and Suzanne Hawkes Fields on their wedding day, August 9, 2014.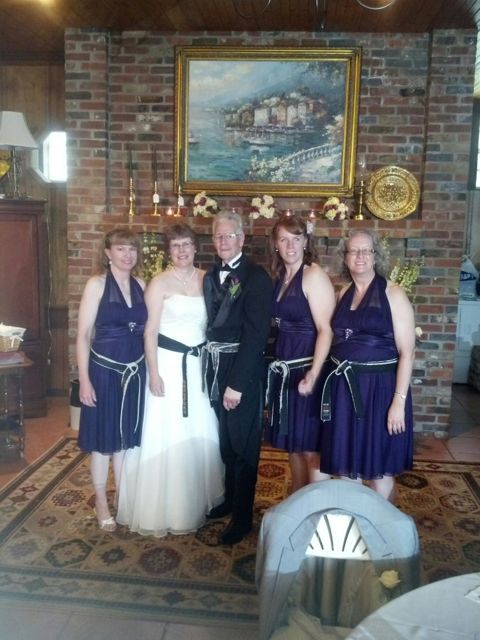 A fun picture can be taken when the bride and groom and the maids of honor are ALL BLACK BELTS!!.